PAULINE JOHNSON - ONSTAGE
WELCOME TO THE WORLD OF PAULINE JOHNSON AS SEEN THROUGH THE MUSIC AND WORDS OF A NEW AND ENGAGING STAGE PRODUCTION CALLED
'PADDLE SONG'
Paddle Song

– A musical theatre piece written for the stage by Dinah Christie with Tom Hill, starring Cheri Maracle.

Pauline Johnson was a trailblazing heroine, an enigmatic, ahead of her time, proud Mohawk Poet and performer of the late 1800's. The daughter of a respected Six Nations Mohawk Chief, and an English mother, Pauline embraced her heritage and fiercely challenged the stereotypes of women, and Native peoples within her work. She fearlessly toured this unrelenting countryside, with her unique stage show for over 30 years, and was published and hailed by the literati in England at a time when the literary world was ruled by white men.

Her powerful story is brought to life in Paddle Song, an energetic, humorous, one-hour, one-woman musical which captures the heart and journey of young Pauline, canoeing the Grand River at home on Chiefswood, her promising career just beginning, to earning her place on stages in Ontario, then Canada, the United States and Great Britain. Pauline endlessly fought for equality, acceptance, and respect as an Indigenous woman performer with a voice- in a man's literary world. Paddle Song reflects the legacy Pauline carved out; an unparalleled mixed-blood persona that would influence Native Performers, and audiences, for decades to come. Her life's work, a masterpiece accessible to all.
'PADDLE SONG'
---
Genre : Historical drama with words & music.
Director : Pamela Matthews
Producers : Tom Hill and Dinah Christie
Playwright : Dinah Christie with Tom Hill
Starring : Cheri Maracle
Cheri Maracle as Pauline Johnson in 'Paddle Song' – 2009
Why Pauline Johnson's Career is Important
Pauline's career was remarkable in that she was a single, indigenous woman traveling usually alone across the country and even overseas to perform her work. Although Pauline did not see herself as part of the women's Rights movement, but rather a reflection of the values of the matrilineal society of her Iroquoian heritage. She was a close friend to Nellie McClung, a Canadian political reformer, author and orator who also advocated for the rights of women and suffrage. Pauline chose to capitalize on her dramatic performances and her talent for writing poetry which was often nuanced with subtle political points of view.
As a resource for School Teachers, we have provided a PADDLE SONG STUDY GUIDE FOR DOWNLOAD.
"Audiences loved Cheri Maracle as Pauline in Paddle Song, a part of #Weesageechak 27."
Native Earth
"… filled with beautiful music and movement…the story reveals itself most compellingly through the dramatic performance…"
Marion Devries
"…her life fully realized onstage…excellently executed, this work will become a much needed voice in the canon of Canadian Theatre…"
Ryan Cunningham
"…an important and interesting story efficiently & effectively mounted, proved extremely successful with our patrons, a story which needs telling and one which will resonate with a wide variety of people, both Native and Non- Native…"
Brian Finley
'Paddle Song' is a touring package and is now available for bookings. You will find the appropriate contact information on the CONTACT PAGE.
TOM HILL
Producer / Playwright
Thomas V. Hill is a Konandaha Seneca from the Six Nations of the Grand River. As a Curator, administrator, writer, art historian and visual and performing artist, he has played an influential role in the development of Aboriginal visual arts nationally and internationally. The first Aboriginal art curator in Canada, he was museum director at the Woodland Cultural Centre near Brantford for over 23 years, producing a number of art and histrical exhibitions. Over the years, he has served on a number of Boards of Directors including the Canada Council for the Arts. In 2004, he received a Governor General's Award in Visual arts in Canada and was given and honorary doctorate from Wilfred Laurier University and OCAD University.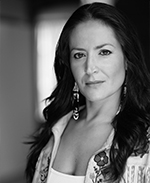 Cheri Maracle
Lead
Cheri Maracle is a multi-award nominated actor/singer/songwriter of the Six Nations of the Grand River, Ontario. Cheri has a theatre-trained background and has performed professionally for the past 20 years across Canada, the United States, and Europe. Selected theatre credits include; The Road Forward, PuSH Festival, The Rez Sisters, The Belfry Theatre, Death of a Chief The National Arts Centre, the World premiere of The Refugee Hotel, Theatre Passe Murailles to name a few. Cheri was nominated for the prestigious K.M. Hunter Theatre award 2007, and 2014 for her body of theatrical work, and from 2006-2008 was an artistic associate of the award winning Aboriginal women's theatre company, Turtle Gals.
Cheri's role as Sarah Bull, on the critically acclaimed drama series Blackstone, earned her a Canadian Screen Award nomination for best supporting actress in a featured role, 2014. Selected television credits include; Blackstone Season Three, and Four (APTN), Murdoch Mysteries(CBC), Moccasin Flats, 2 seasons (APTN, Showcase), Blackfly, 2 seasons (Global), Dead Man's Gun, (Showtime) Indian:suite (film), and award winning feature film Tkaronto (APTN). Cheri was also co-host of the Indspire Awards, 2013 (Global, APTN).
Cheri is also a recording artist. Her first album of Indie/Roots original music, Closer To Home, garnered 7 nominations at the CAMA's, APCMA's, and the Indian Summer Music Awards. Cheri released a 5 song EP titled If I Am Water in March 2013, and recently released her third full length album, jazz compilation Ache of Love.
Upcoming Cheri will perform one woman show Paddle Song at the Riddu Riddu Festival in Norway, and will perform with her jazz quartet at McMaster University, the Pan Am Games, and at the Toronto Indigenous Music Conference at Planet IndigenUS.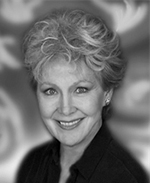 Dinah Christie
Producer / Playwright
Dinah Christie has been involved in theatre for decades as actor, dancer, singer, writer, director and designer. She created musicals for Toronto's SMILE Theatre Company for several years, and as well directed many of their touring productions. Dinah has created 20 one hour musicals that are tried tested and True Canadian originals.
She co-wrote Paddle Song with Tom Hill in 2009, for the exhibit 'Faithfully Yours' at the Woodland Cultural Centre in Brantford On. Paddle Song has allowed her to recognize an old debt to an inspiring woman by writing her story and giving her a chance to dance to her own rhythms.
In 1965, she was selected by Tom Kneebone to co-star in a stage revue, and the two would frequently work together for decades. The same year, she joined CBC Television's This Hour Has seven Days.Christie was a regular performer on the TV series Party Game (1970–1980) an Check it Out! (1985–1988). In 1981, she won an ACTRA Award for best variety performance for her performance on the D.C. and Friends TV special. She and Kneebone won the 1984 ACTRA Award for best radio variety performers, and Christie won the 1987 Gemini Award for best actress in a continuing series for Check it Out!
For the past seven years, the renowned Canadian entertainer has stepped up as the venerable host of the showcase program; Senior Star Search which shines the spotlight on some of the best 65+ performers in the country.
Ashley Bomberry
Stage / Production Manager
Ashley Bomberry is Mohawk from Six Nations, Ontario. Ashley is a multi-disciplined artist working in theatre, film and television with a focus as a writer, photographer and film director. Ashley passionately embraces her cultural identity, expressing it through various forms of media, aiming to communicate to a vast and diverse audience.
Ashley wrote, directed and co-produced her first short, "Waiting for Willie", which premiered at ImagineNATIVE Film + Media Arts Festival in 2006. Since then she has worked on numerous short and feature films, gaining experience and knowledge in the field.
Ashley is currently studying film at Ryerson University in Toronto.